In recent years, Digital Marketing for restaurants in Egypt has brought significant growth. With a population of almost 112 million people, there is a great demand for food services in the country, making the restaurant industry one of the most promising sectors for investment.
However, with the rise of new technologies and digital marketing, restaurants in Egypt are undergoing a profound transformation. Technology is changing how restaurants operate and interact with customers, from digital menus and online ordering to artificial intelligence and robotics.
In this article, we will explore how new technologies are transforming the restaurant industry in Egypt. We will discuss the benefits of these technologies, the challenges of implementing them, and how restaurant owners can stay ahead of the curve in this rapidly evolving industry.
Whether you are a small independent restaurant or a large chain, this article will provide valuable insights into the latest trends and innovations in the restaurant sector and help you make informed decisions about integrating new technologies into your business.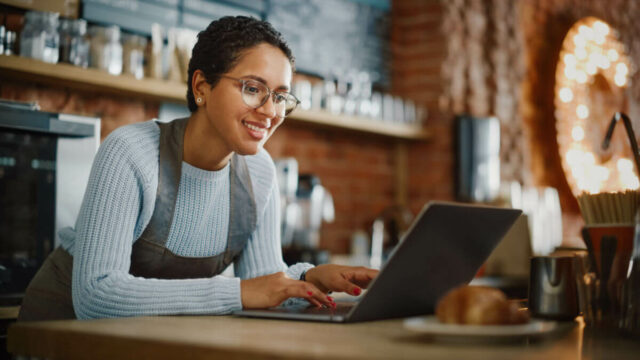 The Changing Landscape of Restaurants in Egypt
How big is the Restaurant Business in Egypt?
An overall view of the market shows that this sector is flourishing in Egypt, as evidenced by the numerous restaurants, cafes, food trucks, and mobile applications for food that are opening up there regularly.
In 2020, the Foreign Agricultural Service of the US Department of Agriculture provided an interesting study of the restaurant industry in Egypt. It reported that:
There are 40,600 restaurant units in Egypt in 2019, for a total sales value of 7.9 bn USD (+15% compared to 2018).
Then, the average annual revenue of restaurants in Egypt amounts to 195,000 USD. But the restaurant sector is so diverse that it almost doesn't make sense to compare the revenues of a small food truck to a prestigious restaurant in an international hotel.
According to Statista, in the same year, Restaurant-to-Consumer Delivery in Egypt reached 39M USD meaning this fast-growing service segment represents 5% of the total sales of restaurants. This activity segment will likely drive a significant part of the industry growth: food delivery in Egypt is projected to reach 107,80M USD in 2023.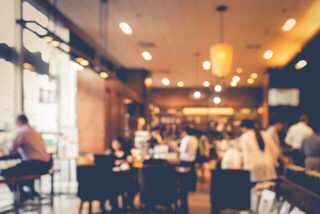 Opportunities and Threats for
Restaurants in Egypt
:
Navigating New Consumer Habits, COVID-19, and International Tourism.
The Rise of Tech-Savvy and Other Egyptian Consumers' New Habits
The Restaurants sector in Egypt has seen significant shifts in recent years due to new consumer habits. With the widespread adoption of technology, consumers have become more tech-savvy and demanding, expecting faster and more convenient services from restaurants. This has led to the rise of online food delivery and order services, which have become increasingly popular among Egyptian consumers. 
Health concerns have also led to changes in consumer habits, with many customers seeking healthier food options and restaurants offering vegan, gluten-free, and other specialized diets. These shifts have forced restaurants to adapt and evolve, with many embracing new technologies and offering healthier and more diverse menus to meet the changing demands of their customers.
Egyptians spend more than 30% of their income on food, and the country's population is expanding at about 2.3 to 2.5% annually.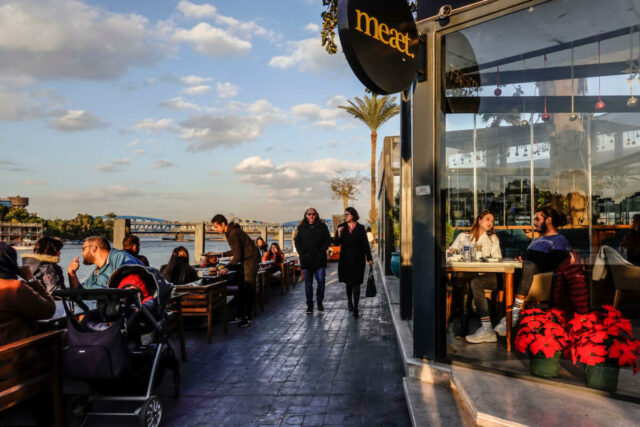 The COVID-19 Pandemic Pushed the Egyptian Restaurant Industry to Digital Transformation
The COVID-19 pandemic has compelled restaurants in Egypt to rapidly transform as restaurants were closed and delivery and takeout services became the norm. The crisis has led to a surge in demand for food delivery services and highlighted the importance of digital transformation. Restaurants already invested in technology were better equipped to adapt to the new reality. The pandemic has created new opportunities for growth and innovation. Businesses focusing on safety measures, delivery, takeout services, and technology will likely emerge more decisive in the post-pandemic world.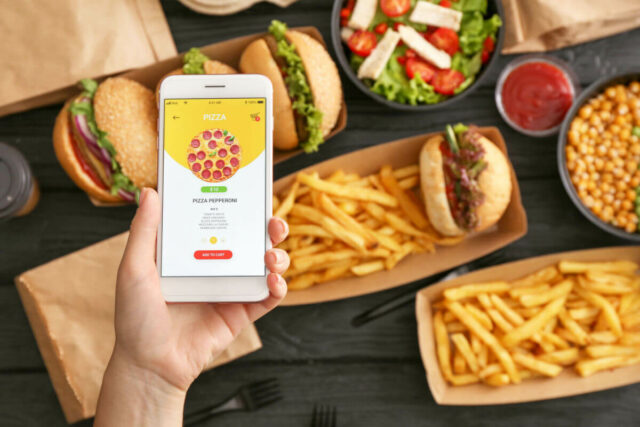 The online ordering and delivery platform for restaurants, Talabat, is growing in popularity, and other online retailers, such as Breadfast.com and Jumia.com, now sell groceries and food products.
Global Flavors at Home: How International Tourism Shapes the Egyptian Restaurant Scene
International tourism has a significant impact on the Egyptian restaurant industry. With over 13 million tourists visiting Egypt in 2019, the restaurant sector has become essential to the country's tourism industry. International tourists bring with them diverse culinary preferences and a desire to experience local cuisine, which has led to an increase in demand for authentic Egyptian dishes. Restaurants offering high-quality local cuisine and a unique dining experience have a competitive advantage in attracting tourists.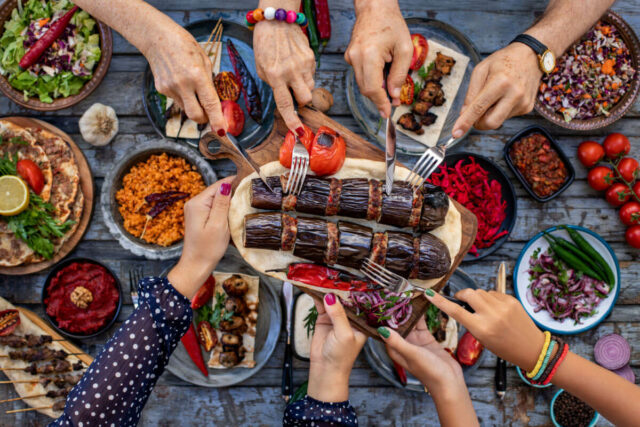 Furthermore, international tourism has also increased the number of global restaurant chains opening branches in Egypt, which can positively and negatively impact the local restaurant industry.
On the one hand, international chains can bring in new concepts, training programs, and technologies, which can help improve the quality of service and food offered by local restaurants.
On the other hand, the dominance of international chains can also harm local businesses, which may struggle to compete against larger, more established brands.
Overall, the impact of international tourism on the restaurant industry is complex, with both opportunities and challenges. However, with the right strategies and a focus on quality and authenticity, local restaurants can leverage the opportunities presented by international tourism to grow and thrive.
The Hottest Technologies that are Meant to Transform Restaurant Businesses
In the restaurant business, the keys to success are:
A great organization (HR, management, finance, supply chain, etc.),

The quality of the food served, 

The adequation with customers' expectations,

A consistent customer experience.

 
Restaurant technology is not a new idea, but it is continuously developing. It is essential for streamlining operations, reducing costs, and reducing the time between placing and receiving orders. The possibilities for what can be accomplished by adopting new technology in restaurants are endless. 
Here are some of the best-highlighted technologies used in the restaurant industry, along with their impact and recommendations: 
1- CRM (Customer Relationship Management) Software
The restaurant industry has specific CRM systems designed explicitly for them. They have become indispensable to the restaurant industry as they bridge the gap between restaurant owners and customers.
These CRMs are designed to meet restaurants' unique needs, such as managing customer reservations, order history, loyalty programs, and personalized marketing campaigns.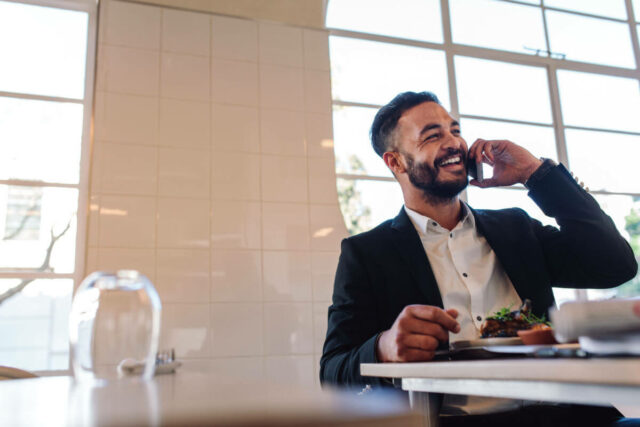 One key difference between a CRM for restaurants and a CRM for other industries is the focus on managing customer experiences within the restaurant's physical space.
For example, a restaurant CRM may include features that allow customers to place orders from their tables or track their wait time for a table. Usually, restaurant CRMs integrate with other restaurant-specific software, such as point-of-sale (POS) systems, kitchen management software, and online ordering platforms, in addition to having an efficient customer feedback system, which is vital in this industry.
Impact: Helps in effectively managing relationships and keeping track of customer interactions. The integrations allow restaurants to manage all aspects of their business from a single platform and provide an improved customer experience.
2- Restaurant Staffing and Scheduling Tools
Employee scheduling systems help manage shifts, schedules, and employee records rationally. Several features include employee messaging, shift swapping, time-clock tracking, etc.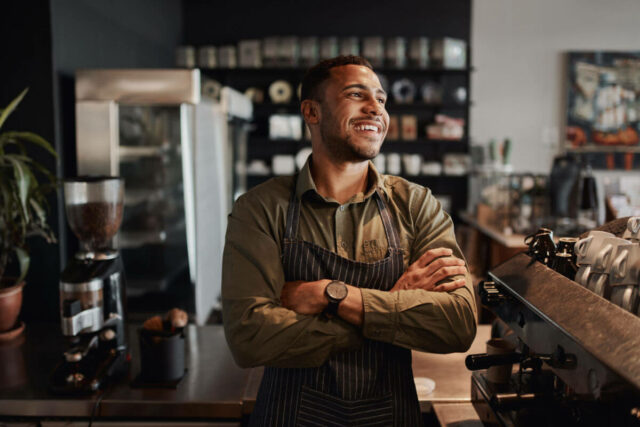 Impact: The Restaurant Staffing and Scheduling Tools tech can manage peak hours, track employees' working hours, and get alerts when the staff is reaching their capacity. It runs smoothly with laptops and mobiles. 
3- Social Media Management Software
Digital tools like social media and search engine marketing tools are essential for restaurant promotion and identity building. A complete set of social media tools is available to monitor incoming traffic, manage audience interactions, and correctly get target customers' attention. 
Impact: Staying in touch with customers is an evergreen move. Digital tools like search engines and social media platforms further personalize the process and help deal with customers one-to-one. 
4- Payment Systems & On-Premise Ordering
On-premise ordering food is now a technological process. One can order in a restaurant using a tablet or smartphone. Servers can use handheld devices to take orders. Similarly, payment processing systems accept online payments through eWallets, credit cards, and third-party payment apps.
Some of these tools also offer business performance reports to the owners. Most customers now prefer to make online payments instead of carrying cash around, so it is rational to install one in your restaurant rather than lose customers.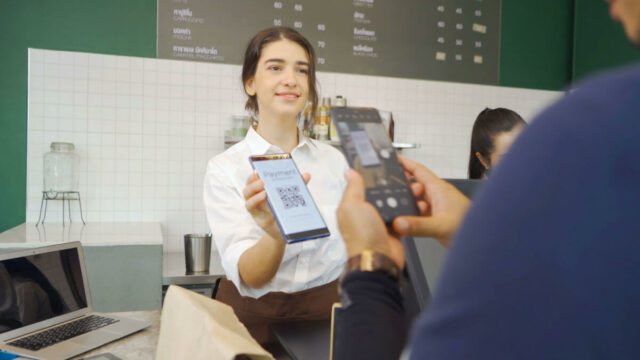 Impact: Contactless ordering and payment systems have reduced human errors in food ordering and payment processes. Most owners noted improved efficiency and reduced customer waiting time.
5- Online Restaurant Ordering System & Food Delivery Apps
Food delivery software extends the reach of restaurants beyond their premises. It works at both ends as it allows the customers to order food from the comfort of their homes and allows restaurants to make sales despite low footfall in their shops. Online ordering apps also help restaurants track their delivery partners and ensure the food reaches customers within a given time limit.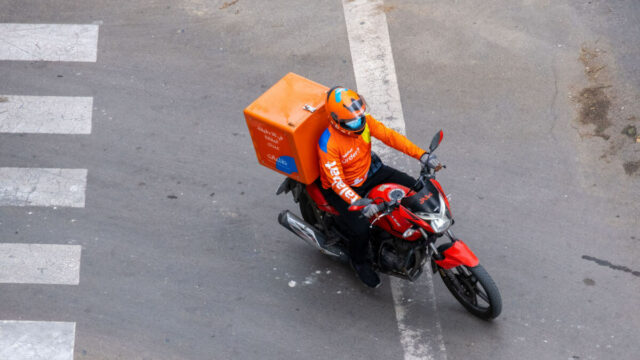 Impact: Online food ordering apps have revolutionized the restaurant industry. It is a win-win situation for providers and consumers and keeps things in motion irrespective of weather, time, and conditions on the external front. 
6- Restaurant POS (Point of Sale) Systems
Restaurant POS is the primary part of restaurant technology that smoothens process transactions, sales data tracking, and inventory management. Apart from that, a restaurant POS system can help restaurants make changes in the menu, offers, table reservations, and online ordering and take a peek into sales data to understand the significant factors influencing the performance of a business.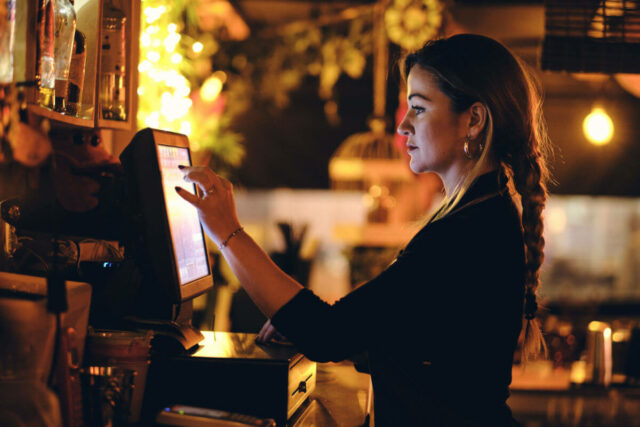 Impact: POS is part of the essential technologies in the restaurant industry. It folds together all issues about efficient restaurant operations management, be it payment processing or offer customization. POS systems can easily integrate all other techs discussed above to get desired outcomes. 
The Value of Digital Marketing for Restaurants in Egypt
Digital transformation continues to change everyone's lives as technology brings advancements in the way people live, work, eat, and even sleep. As the internet takes over nearly every aspect of business, the restaurant industry must keep up with these innovations to remain competitive. 
Being active on social media has now become a prerequisite for restaurant success. If you are not building your presence on social media, you are missing out on potential customers. 
Customers are looking for restaurants online – in the US, 45% of people claim to visit a restaurant for the first time after finding it on social media.
Google, Facebook, Instagram, and professional-based sites (like LinkedIn) allow you to create a business profile and listing on their sites at no charge.
The best part is that these solutions are cost-effective or, in some cases, even free. They have now become the primary source of information about brands and products. Oberlo's research found that 54% of social browsers use it to research products or services before purchasing them.
Digital marketing for restaurants in Egypt is vital to because it can:
Boost a brand's reach and awareness,

Decrease customer acquisition costs,

Brands can interact directly with consumers.
Digital marketing for restaurants gives them the vital connections it needs to succeed. It is essential to:
increase the business's awareness and reach potential customers,

target online customers,

engage with

patrons

, 

respond to feedback regarding the customers' dining experience,

respond to their queries or worries,

improve your restaurant's positioning.
5 Digital Marketing Tactics for Restaurants in Egypt:
Get the Most out of your Restaurant in 2023
Digital marketing for restaurants in Egypt is more complicated than it is for other sectors. Five customer-reach techniques are successful for food service businesses when developing digital marketing strategies for restaurants. Owners must use these five tactics well to be successful.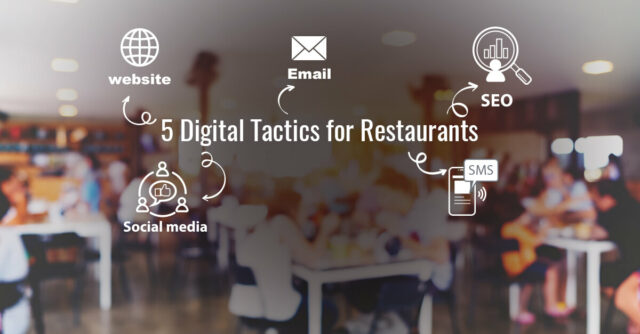 1. Google My Business for Local SEO:
How to appear in the "restaurants near me" search from users in your area?
The first step in developing digital marketing for restaurants in Egypt should be registering a Google My Business (GMB) platform. This service, which Google provides for free, enables your restaurant to appear in Google search results and on Google Maps.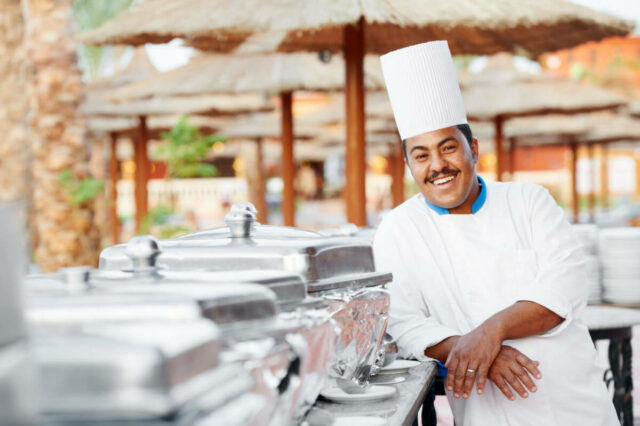 Here are a few things a restaurant can achieve by using GMB the right way:
Increased online visibility
GMB allows restaurants to appear in local search results and on Google Maps. Potential customers searching for restaurants in the area are more likely to find the restaurant, leading to increased visibility and exposure.
Improved search engine optimization (SEO)
GMB listings can help restaurants improve their SEO efforts by providing accurate and up-to-date information about the restaurant, such as hours of operation, menus, and reviews. This information can help Google understand the restaurant better and improve its search ranking.
Increased customer engagement
GMB offers a range of features that can help restaurants engage with customers, such as reviews, questions and answers, and posts. Responding to customer reviews and questions can help build customer trust and loyalty, leading to repeat business.
More accurate information
By claiming and updating their GMB listing, restaurants ensure the information displayed is accurate and up-to-date. This can help prevent customer confusion or frustration caused by incorrect information.
2. Update your Restaurant Website
Your restaurant's online presence is through your website. Like your storefront, if your restaurant's website is unattractive, they will pass it by and find another establishment with a better website.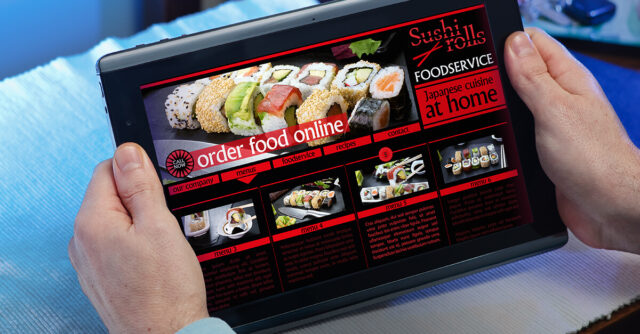 Noticing that 77% of people search for restaurants online, your restaurant's website is probably the first point of contact for customers. Ensure it does an excellent job at grabbing attention and turning it into actual customers.
It should consider having a dedicated website for the following reasons:
Control over your Online Presence
With a dedicated website, the restaurant owner has complete control over their online presence's content, layout, and functionality. On the other hand, social media platforms can change their algorithms or policies at any time. This could substantially impact the visibility and reach of a restaurant's content.
Branding to Create a Memorable Impression
A dedicated website allows the restaurant owner to showcase their branding and unique identity. A restaurant must differentiate itself from competitors and create a memorable impression on potential customers.
Provide Comprehensive Information
A website can provide more comprehensive information about the restaurant than a social media page. This can include detailed menus, hours of operation, contact information, and directions, for example. That information can be crucial for attracting and retaining customers.
Search Engine Optimization to Attract Organic Traffic
A dedicated website can be optimized for search engines, increasing the restaurant's online visibility and attracting more organic traffic. On the other hand, social media pages are limited in terms of their SEO potential.
Establish Trust for New Audiences
A well-designed website can help to establish trust and credibility with potential customers. It can also provide a platform for customer reviews and testimonials. This is a powerful tool for building a positive reputation and attracting new business.
Social media can be a helpful tool for promoting a restaurant and engaging with customers. Still, having a dedicated website is essential for establishing a robust online presence and building a sustainable business.
One of the essential characteristics of a restaurant's website should be mobile-friendly. You should focus on facilitating user experience on your site and maintaining the quality of its images. 
You should integrate an online ordering widget on your site so customers can order directly from you. If you don't offer delivery, consider partnering with a food delivery service like Uber Eats.
3. Social Media Marketing
Social Media is one of the most effective digital marketing tools for restaurants in Egypt. It helps them reach and engage with many potential customers at a low cost. It also helps create an online identity, awareness, and retention for your restaurant brand.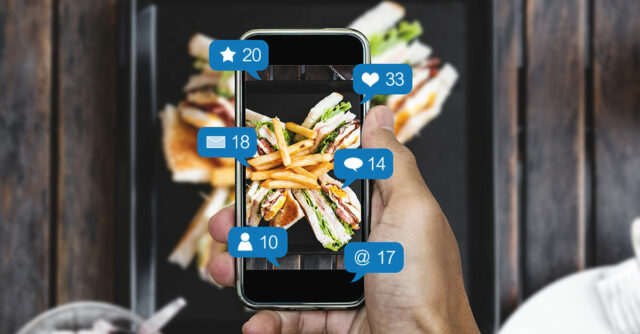 Here are a few online activities you should do for your restaurant's digital marketing strategies:
Video Marketing 

Paid Ads

Direct Customer Engagement 

Contests and Campaigns
Social media is much more than just a marketing tool for restaurants. Social media platforms like Facebook and Instagram have started identifying businesses' needs and introduced many valuable features to help restaurants. One such tool is the social "reserve" button on Facebook and Instagram. It allows people to make a reservation at the restaurant through the page without leaving the platform. This enables restaurants to reach more customers and convert their social media followers into customers. 
4. Email Marketing
The secret behind a successful email marketing strategy is personalization. You should not send the same email to all of your customers. Instead, try tailoring your messaging based on their behavior history and preferences. It's all about creating custom-tailored campaigns targeting relevant customers by identifying and creating these customer segments using a CRM system.
Personalized messages like birthday or anniversary wish on their special days also add that extra touch that helps build customer loyalty. 
Sending emails about upcoming events, menu changes, monthly newsletters, or printable coupons is an effective way to connect with customers. You can do this with the help of your digital experience platform CRM database. 
5. SMS Marketing
SMS marketing is one of the most popular digital strategies companies use in Egypt. Brands can reach the target audience with a high success rate. On average, the recipient reads 98% of text messages. Compare that with emails where the receiver opens only about 20% of them.
Conclusion
Lately, restaurants in Egypt have changed significantly, with digital marketing and digitization being the biggest game changers. Thanks to social media marketing, restaurants can now more effectively and efficiently contact their audience. QR Codes, POS, Online Payment Gateways, CRM, and Delivery Systems can provide outstanding customer experience. All those technology tools enable the business to grow its customer base and boost revenue.
Investing in digital technology like food delivery apps and digital menus can provide restaurants with many opportunities for growth. 
The best opportunities for return on investment in digital transformation will vary based on each restaurant's specific goals and needs. For example, restaurants focusing on takeout and delivery may benefit more from investing in online ordering and delivery management systems. On the other hand, restaurants that focus on dine-in experiences may find digital menu boards and table-side ordering systems more effective. By analyzing customer data and understanding their needs, restaurant owners can determine which digital solutions will provide the best ROI.
Contact NAOS Digital to market your restaurant in Cairo:
If you are a restaurant owner in Egypt looking to build a successful online presence, look no further than NAOS Digital. Our team specializes in digital marketing and tech solutions tailored to the restaurant industry. We understand restaurants' unique challenges in today's competitive market. Our experts develop and execute a successful online strategy that drives traffic, boosts sales, and enhances customer loyalty. Don't let your restaurant fall behind the competition! Contact us today to learn more about how NAOS Digital can help you thrive in the digital world.