Despite its immense potential, WhatsApp for Business is a platform that often remains an untapped resource, especially in Egypt and the broader MENA region.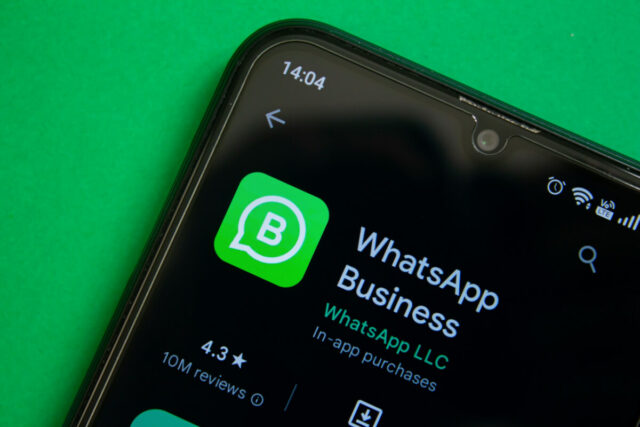 In 2023, this powerful tool stands as a hidden gem, capable of transforming how businesses engage with their audience, but it's still flying under many brands' radars. This overlooked platform is ready to break the mold and redefine the boundaries of conventional messaging, bringing a new level of personalization and accessibility to brand-customer interactions.
This insightful blog post sheds light on the compelling features, practical applications, and success stories surrounding WhatsApp for Business. So, buckle up, and let's embark on a journey to harness the power of WhatsApp for Business and unleash your brand's potential.
WhatsApp: A Hidden Gem in the Business Ecosystem
Why WhatsApp Matters in Egypt and the MENA Region
The rise of WhatsApp as a universal communication medium, bridging gaps of age, gender, and social strata, is nothing short of extraordinary. The platform has simplified our daily interactions, be it for familial bonds or professional collaborations. With the advent of WhatsApp Business, this communication behemoth has taken on fresh features, bringing a new degree of convenience and immediacy to business-user interactions.
Boasting a user base of 2.5 billion people from 180 countries and processing over 100 million messages daily, WhatsApp ranks as the second most popular messaging platform, trailing closely behind Facebook. Its influence is undeniable, with a 100% penetration rate in certain markets.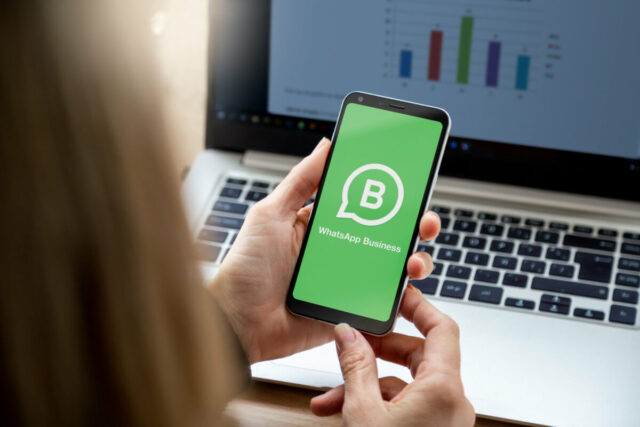 WhatsApp usage has skyrocketed in the Middle Eastern and North Africa (MENA). According to Datareportal Digital 2023 reports, 72% of internet users in Egypt and 84% in Saudi Arabia used WhatsApp in 2022. In Egypt, the number of WhatsApp users stood at a staggering 50 million in May 2023, dwarfing the presence of other messaging platforms. MENA's affinity for WhatsApp is a unique phenomenon worth harnessing.
Brands Leveraging the Might of WhatsApp for Business
Introduced in 2018, WhatsApp Business revolutionized how businesses and consumers connect. By enabling companies to engage with users proactively, and vice versa, through the familiar WhatsApp interface, it's carved out a new niche in digital marketing. Spending on WhatsApp Business amounted to roughly 38.7 million U.S. dollars in 2019, with projections of reaching 3.6 billion U.S. dollars by 2024. 
Unlike North American and European businesses, who still favor traditional SMS, MENA companies recognize WhatsApp's potential as a tool for automated messaging, appointment scheduling, shipment updates, and more. Such an embrace of conversational experience reflects the cultural synergy with the MENA region, leading to wider adoption and increasing benefits.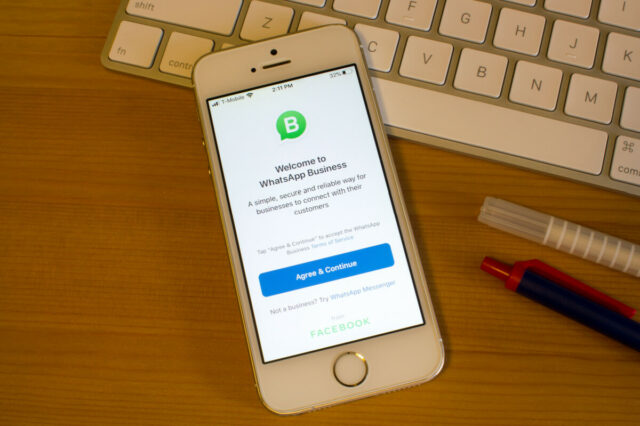 One striking success story is the Saudi-based travel company, Almosafer, which reported 2,200 daily WhatsApp conversations between customers and agents in 2020. These exchanges spanned inquiries, travel advice, and post-booking support, illustrating the platform's versatility.
WhatsApp Business is More Than a Messaging Channel
WhatsApp Business isn't just a novel messaging platform; it is a transformative tool, offering superior engagement rates compared to traditional channels such as emails or phone calls.
For instance, the Carrefour group discovered a 35% higher engagement rate with WhatsApp audiences than email audiences in 2022. WhatsApp's immediacy and convenience allow users to engage at their preferred time while providing swift communication. It is a clear advantage over emails, which often go unchecked, or phone calls, which may interrupt the user's day.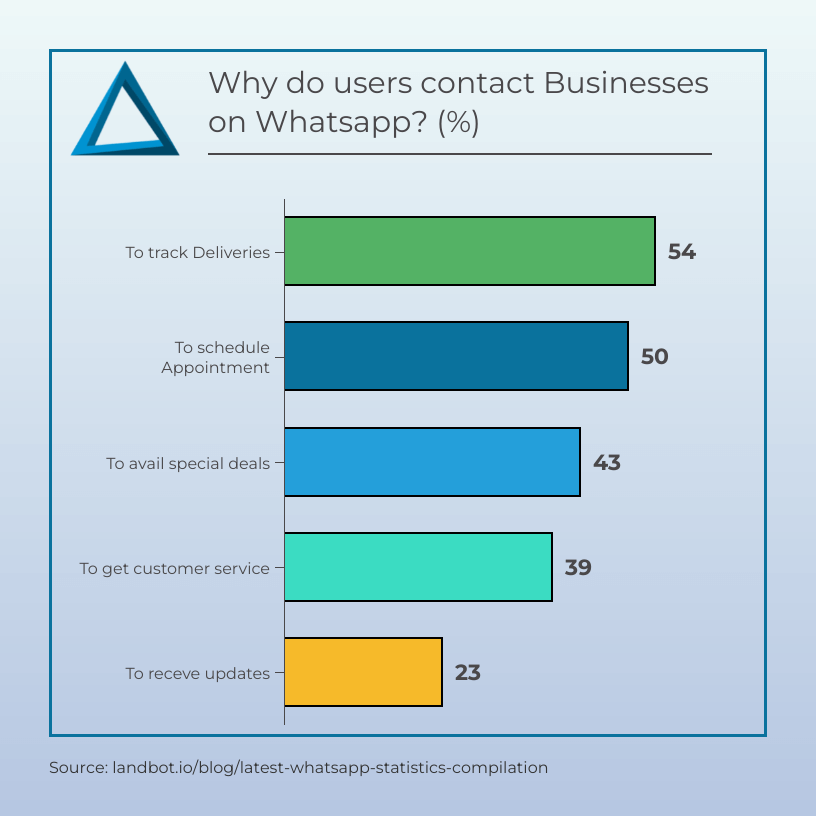 According to Landbot.io, users turn to WhatsApp for a variety of business interactions, from tracking deliveries (54% of users) and scheduling appointments (50%) to availing special deals (43%), seeking customer service (39%) or receiving updates (23%).
Understanding the WhatsApp Business Landscape
A Closer Look at WhatsApp Business
Ever wondered if your boarding ticket could land right in your WhatsApp chat? Or if you could engage with your customers in a survey while they sip their coffee at home? Roll out the red carpet for WhatsApp Business, as it makes it all possible!
Imagine sending customer support messages, exclusive offers, promo codes, product videos, shipment alerts, and even reminders all in one place. It's a closer, personalized, and global party. The cherry on top is the end-to-end encryption to ensure privacy.
This powerhouse can teleport corporate communication to a new universe of engagement. All it takes is a sprinkle of knowledge on properly using WhatsApp messaging to create private, real-time B2C interactions on the world's favorite messaging platform.
Simply put, WhatsApp Business is like a Swiss army knife for companies, managing messaging channels and streamlining customer communication. It doubles up as both support and marketing channels. Small and medium businesses can wear multiple hats, answering inquiries, taking orders, resolving issues, and even running marketing campaigns via direct messages. Quite a talented genie.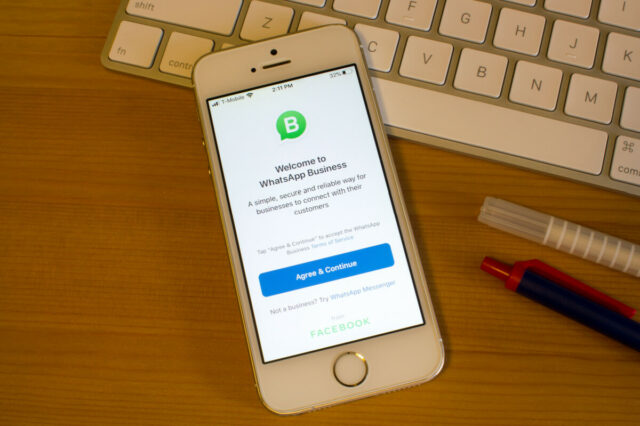 But wait, WhatsApp Business also flexes some extra superpowers like:
⚡Swift customer support
⚡A smart system of message templates and quick replies
⚡A secure avenue for online sales
⚡24/7 support via automated messages for an improved customer experience
⚡Social media integration for conversational marketing through Facebook and Instagram
⚡CRM integration for verified businesses through third-party solutions
Top Features that Make WhatsApp Business a Winner 
Business Profiles: The Identity of Your Brand on WhatsApp
A business profile on WhatsApp is like a digital business card, giving your brand a professional image and credibility. Customers can check your profile and learn relevant information, including contact information, working hours, and locations.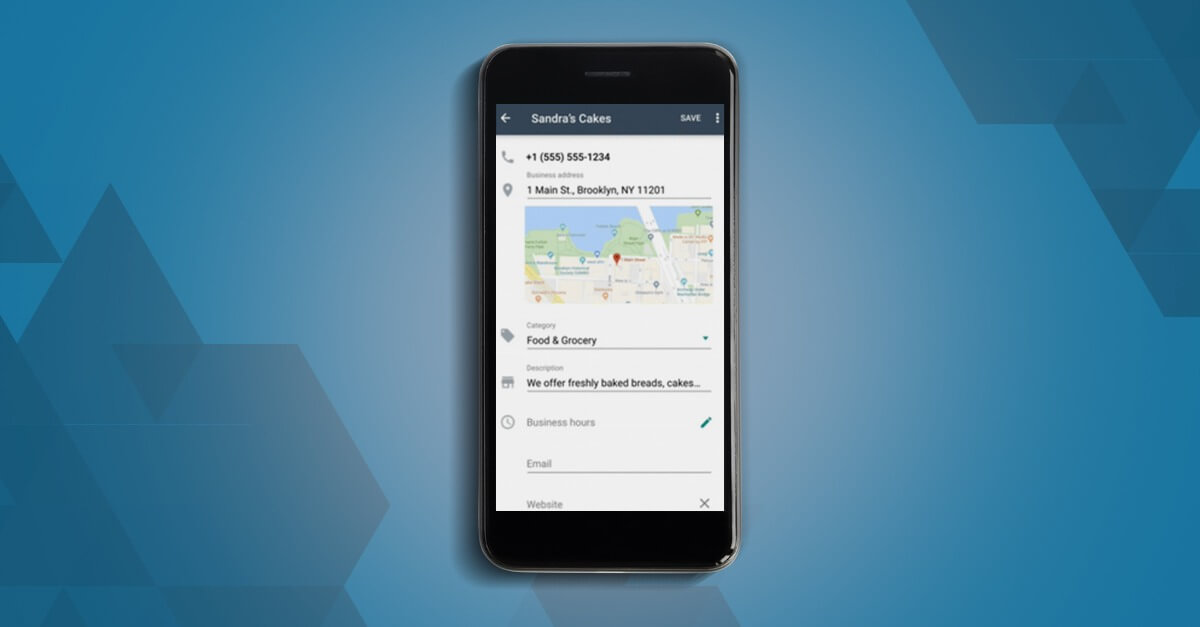 Catalogs and Collections: Showcase Your Offerings
Available only to verified business accounts, this feature allows you to market your products and services appealingly. You can create catalogs with text, images, or videos from which customers can browse and shop.
You will monitor sales and consumer interaction.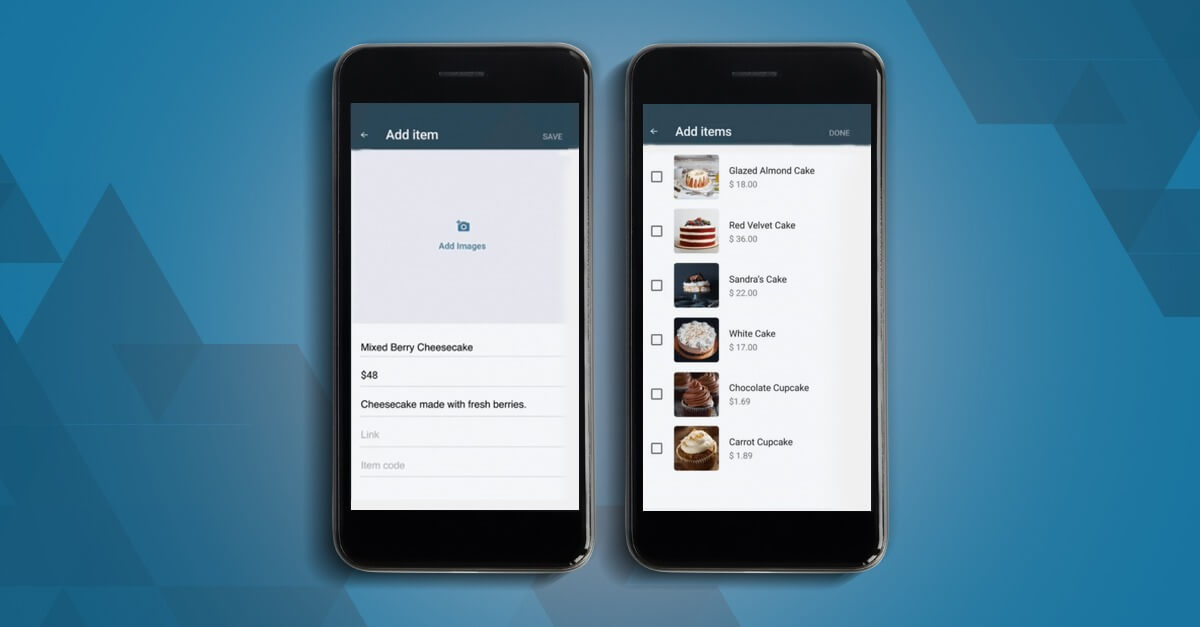 Quick Replies: Amplifying Efficiency
This feature makes communication efficient by allowing you to reply to messages using shortcuts and keywords. You can add up to 50 quick replies and assign shortcuts and keywords to use during conversations.
=> It's a good idea to prepare a list of FAQs to cover all relevant questions that customers might usually ask. It provides a clear guide and full information about the service or the product.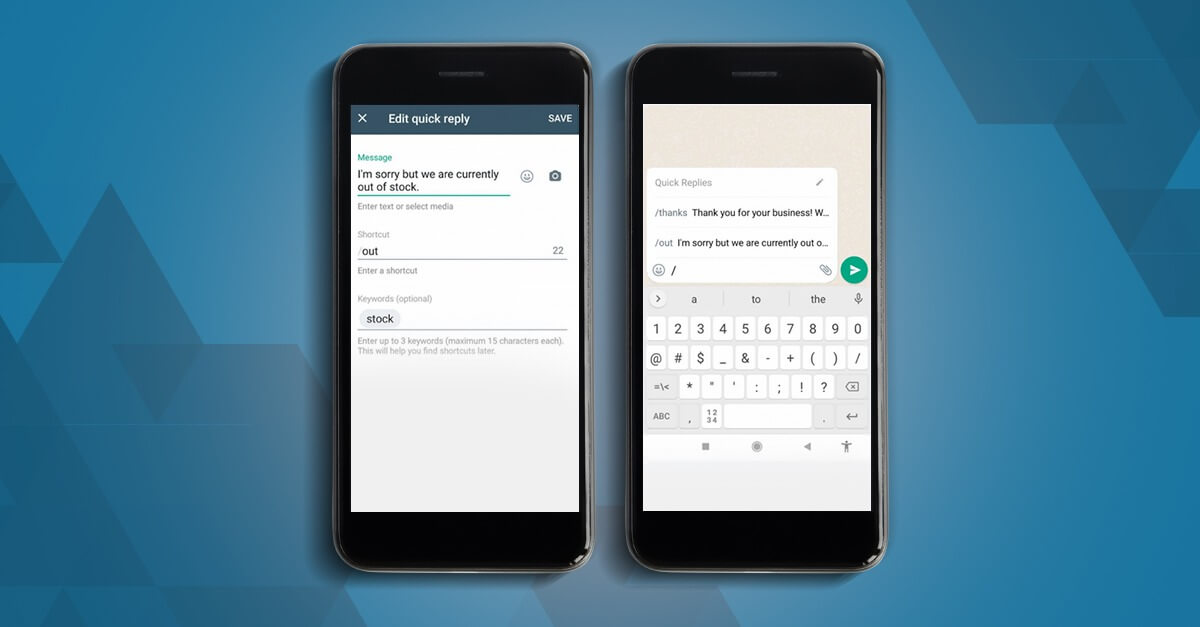 Greeting Messages: Building a Warm Connection
Automated greeting messages can build a friendly link with your customers and enhance engagement. The App sends them automatically when someone starts a new conversation or after 14 days of no activity.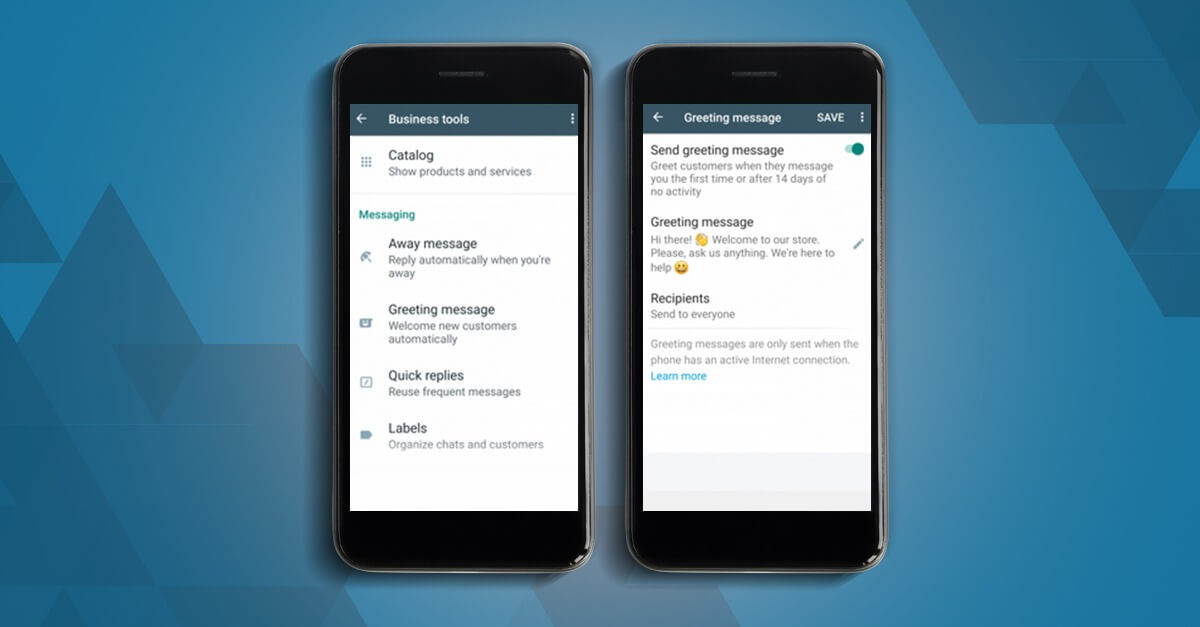 Automated Messages: Communication at Its Best
Automated messages allow you to create automatic responses for various scenarios, like sending "away" messages when unavailable. Just set up your business hour in the Business profile and pick the Outside of business hours option for triggering away messages. Whenever someone tries to reach out to you when you are unavailable, they will receive an automatic message.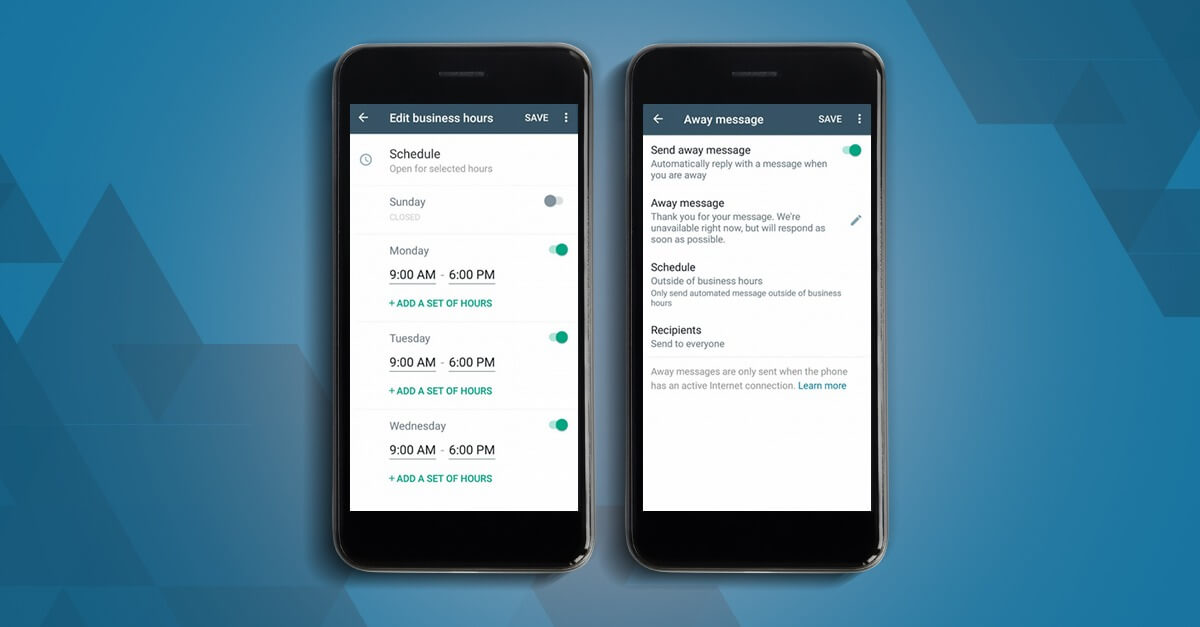 Multiple Users: Collaborate to Communicate
Exclusive to WhatsApp Business API accounts, the multiple users feature enables multiple users to interact with customers.
Contact Labels: Organize to Optimize
Labels can help you categorize and organize your customer conversations for convenience. You can create different categories of customers, for example, related to their order status or how much of a priority they are for your business.
Message Analytics: Insights for Improvement
This feature provides valuable insights into the number of messages sent, delivered, read, or received. Although this data is not presented over time or broken down by different contact groups, it should give you some insights into the effectiveness of your chats.
Choosing the Right WhatsApp Business Solution
WhatsApp Business has various features and messaging tools to manage customer communications efficiently. Whether you're a small-scale business searching for a cost-effective solution or a larger corporation with an extensive client base, there's a suitable option.
The

WhatsApp Business app

is a free-to-download application designed for small businesses primarily requiring one-on-one customer communication via the mobile app.

The

WhatsApp Business Platform

is ideal for medium to large-scale businesses. It offers numerous advantages, such as personalized customer assistance, effective management of customer interactions, automation of regular tasks, mass and automatic message dispatching, and integration with affiliate platforms. 
Differentiating Between WhatsApp Business App and WhatsApp Business Platform
To know which one fits your business, you need to look closely at your database volume, your market size, and the business's objectives to know the right platform for your business.
The WhatsApp Business App is an excellent tool for small businesses, providing a seamless digital communication channel. It's a straightforward, free, and efficient method for reaching a relatively modest customer base, requiring manual management for all aspects. The conversations can include images and audio files.
Conversely, the WhatsApp Business API is geared toward medium to large businesses targeting a broader audience and possessing a larger customer database. Companies using the WhatsApp Business Platform can systematically connect thousands of agents and bots for customer interactions. The APIs are compatible with various backend systems like CRM and marketing platforms.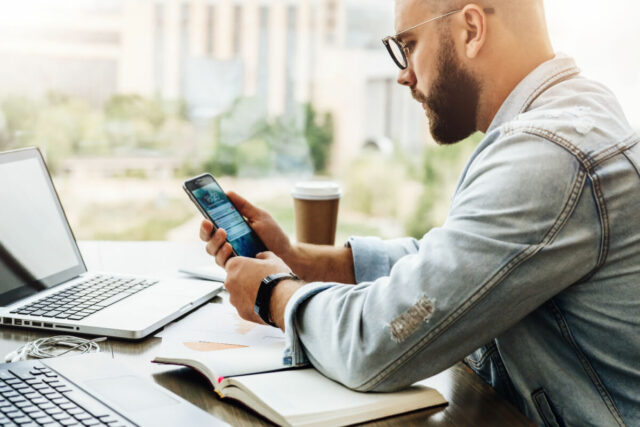 The WhatsApp Business Platform operates on a conversation-based pricing model, meaning charges are based on conversations, which consist of all category-specific messages sent within 24 hours.
Understanding the Conversation-Based Pricing
With the WhatsApp Business Platform, charges apply per conversation, not per individual message. Conversations represent 24-hour message exchanges between your business and customers, initiated when your messages reach the customers. 
Different rates apply by conversation category:
Marketing conversations relate to your business, products, or services. They include offers and promotions, related product suggestions, messages about abandoned carts, or any other conversation that doesn't fall under authentication or utility. The cost in Egypt is USD 0.1073 per Marketing conversation.

Utility conversations relate to transactions, such as post-purchase notifications and recurring billing statements. The price in Egypt is USD 0.0687 per Utility conversation.

Authentication conversations provide users with one-time passcodes for authentication purposes and can occur at any user journey stage — account registration, account recovery, or integrity challenges. The cost in Egypt is USD 0.0618 per Authentication conversation.

Users initiate service conversations and typically revolve around resolving customer queries. Businesses can respond within a 24-hour customer service window. Every WhatsApp Business Account receives 1,000 free Service conversations each month. Beyond the limit of 1,000 conversations, the cost in Egypt is USD 0.0644 per Service conversation.
All prices mentioned in this paragraph were taken in July 2023. To consult the current prices, please, refer to the official page.
WhatsApp Business in Action: Industry Use-Case Studies
WhatsApp Business has become a key channel for companies to communicate with their customers. Whether you are in e-commerce, travel, automotive, HR, or retail, it has the potential to offer customers exceptional brand experiences. Businesses using the WhatsApp Business API have shown higher sales, customer experience, and customer service results.
E-commerce
Businesses can use WhatsApp Business to send order confirmations, shipping updates, returns, and other messages about transactions. They can also use chatbots to answer tracking orders or return policy questions quickly. Finally, businesses can use WhatsApp Business to tell customers about their products and services. They can send personalized messages tailored for certain customers or suggest products they might like. 
According to a Baymard Institute Report, the average cart abandonment rate is 69% for e-commerce companies. The only way to overcome cart abandonment is by reminding customers to complete their purchases. WhatsApp results in a significantly higher response rate to abandoned carts than other channels, such as email.
Zara and H&M are best-in-class examples of companies that use WhatsApp Business.
Customer service
Sectors like airlines and banks can automate responses to common customer queries, such as account balance inquiries and flight status updates, using a consistent brand tone. Businesses can communicate more effectively with customers, gather feedback, and respond to reviews. As it improves the overall customer experience and streamlines operations, Whatsapp Business can lead to more satisfied and loyal customers. 
Real-life examples of businesses using WhatsApp Business include:
Saudi Investment Bank (SAIB) uses the WhatsApp Business API to facilitate customer service queries quickly and effectively.

Lebanon's largest bank Bank Audi uses a WhatsApp API to make the banking experience more accessible to customers.
Healthcare
Hospitals and Healthcare providers can use WhatsApp to send appointment and test results reminders to patients, notify them when to refill prescriptions, answer their questions, etc.
GlobeMed Egypt is the leading healthcare insurance company in Egypt.
Al-Nahdi Medical Company is one of the leading pharmacy chains in Saudi Arabia.
Travel and hospitality
Hotels can use WhatsApp Business to send booking confirmations, check-in instructions & reminders, and other travel-related information. They can also provide recommendations for local attractions and answer common questions about travel and tourism. Additionally, businesses can use WhatsApp to handle customer complaints and provide 24/7 customer support.
Examples of businesses using WhatsApp Business include:
Hyatt Hotels, which provides personalized concierge services to guests. 

KLM Royal Dutch Airlines, which sends flight updates and handles customer inquiries. 
Setting Up Your WhatsApp Business Account: A Step-by-Step Guide
Step 1: Download the WhatsApp Business App
Download the app either on Google Play Store or on Apple App Store.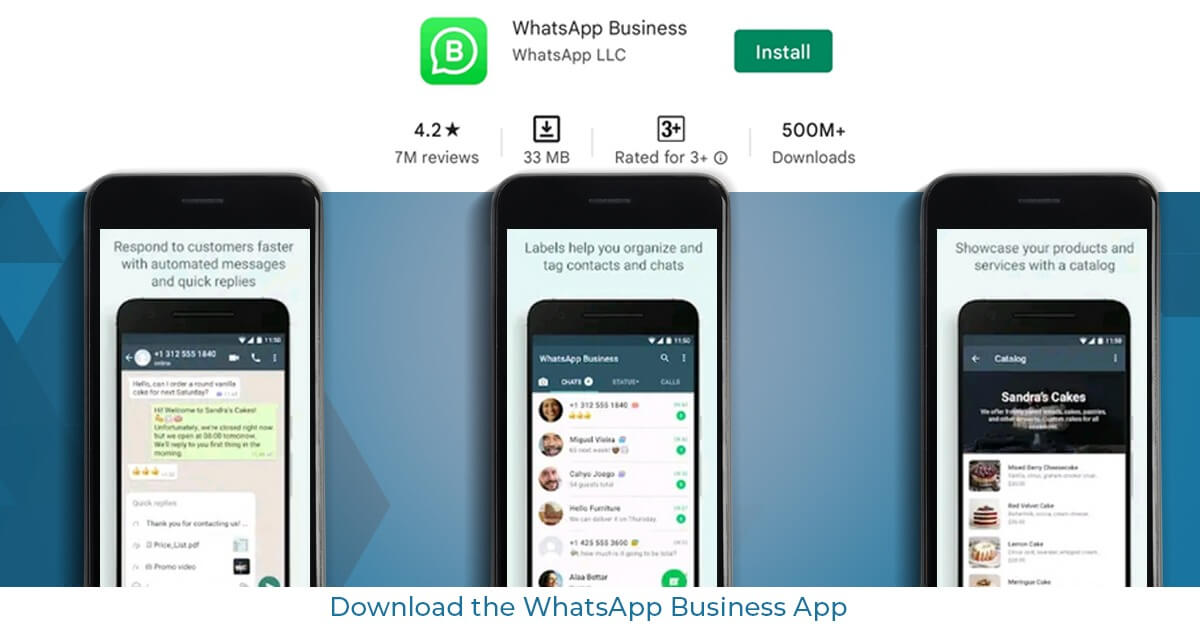 Step 2: Verify Your Business Phone Number
Once you've installed the app, open it up and enter your business phone number. WhatsApp will send you a verification code, which you should enter to complete this step.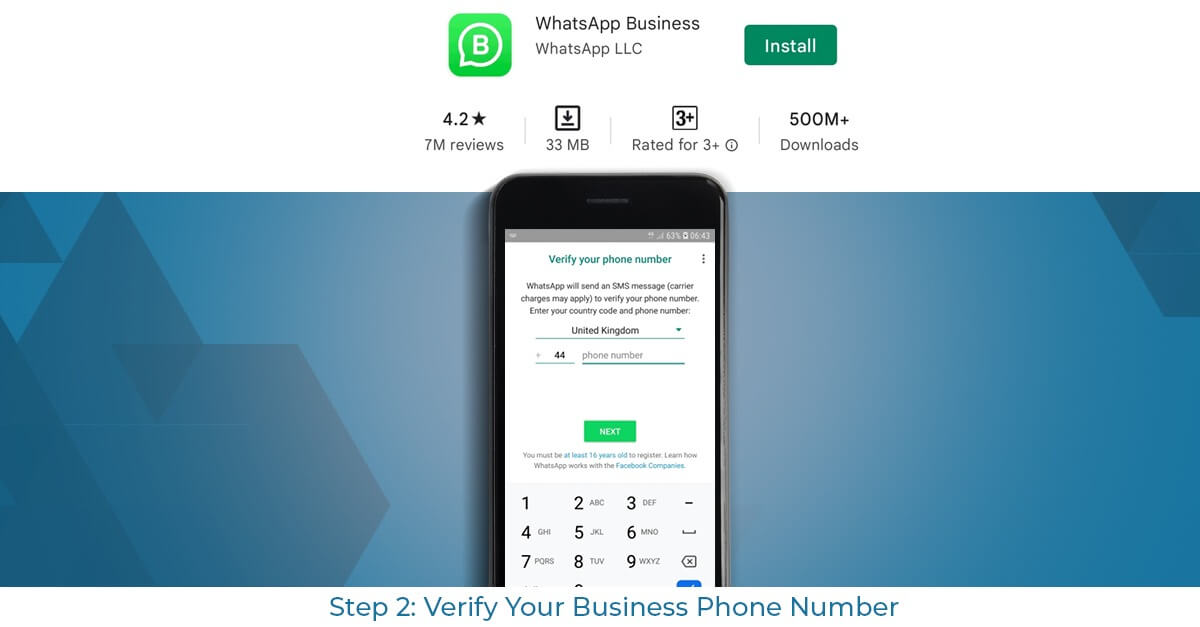 Step 3: Enter Your Business Information
Next, it's time to get your business on the map! Enter your business name, profile picture, address, category, and description. Make your description informative and engaging; this is one of the first things your customers will see.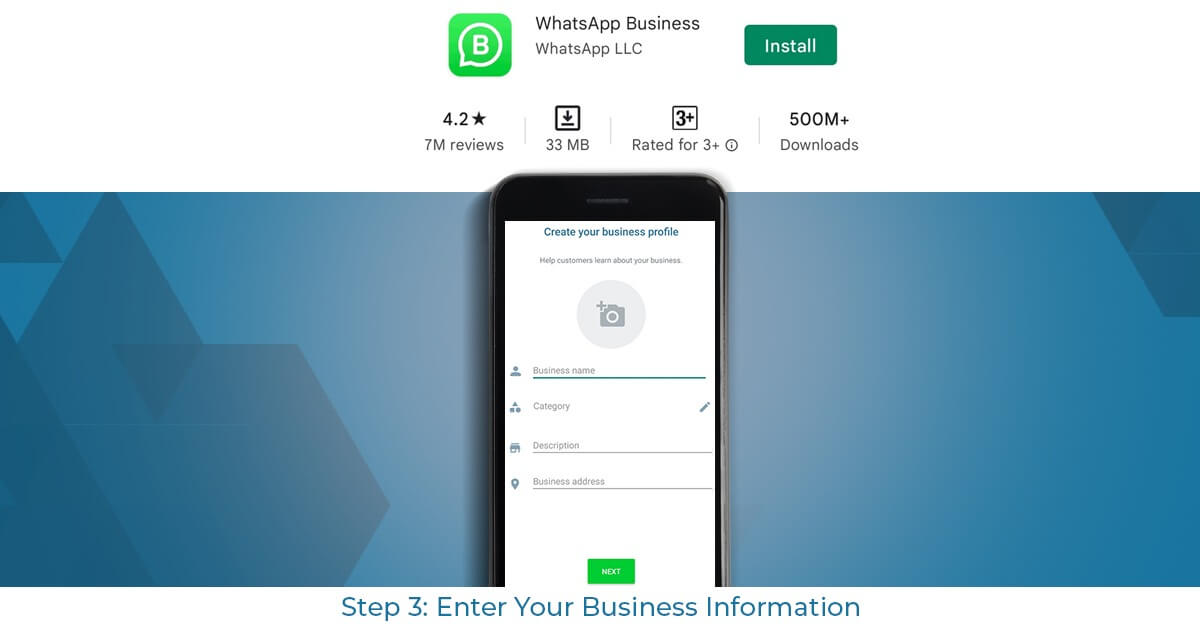 Step 4: Automate Your Messages
Automated messages are an important feature in WhatsApp Business. You can create greetings, away messages, and quick replies to enhance customer interaction. It's like having a virtual assistant at your fingertips!
Step 5: Catalog Your Products or Services
This feature lets you showcase your products or services directly on the app. Add your products or services to your account.
Customers can easily browse your catalog and discover your offering.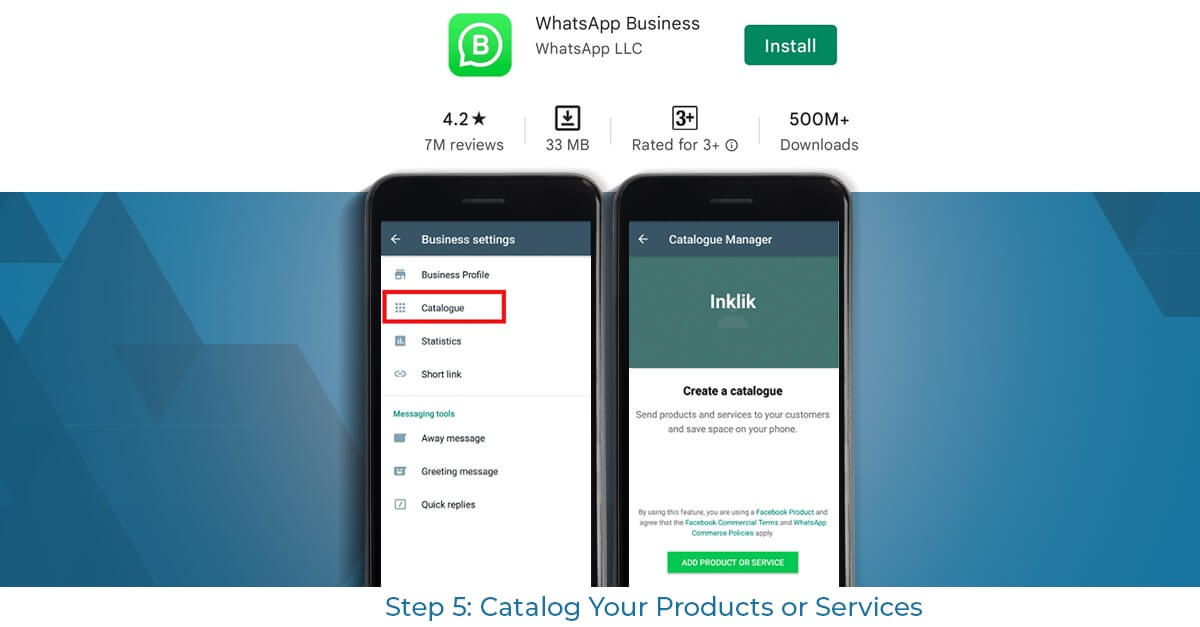 Securing the Green Tick Badge for Your Business
The WhatsApp green tick badge identifies official brand accounts on the platform. It shows that your account has been verified and belongs to the company it claims to be. It confirms the authenticity of your business. The Green Tick Badge builds trust and the brand's reputation, as users are more confident when interacting with verified accounts.
How To Prepare For The WhatsApp Green Tick Application Process?
Sign Up For WhatsApp Platform
You must first register for the WhatsApp Business Platform and set up a business account through a Business Solution Provider (BSP). This will allow you to begin utilizing WhatsApp for your business needs.
Verify Your Business On The META Business Manager
Verifying your Facebook Business Manager account through Meta Business Manager ensures that the account belongs to a reputable organization. Your business must have a legal registration with local authorities, a valid phone number, and a physical address to be eligible for verification.
Enable 2-Step Verification
You must enable a 2-step verification process to provide additional security to your WhatsApp Business API account.
This feature requires registration of your phone number on WhatsApp to be accompanied by a unique six-digit PIN that you create, adding an extra layer of protection.
Navigating the WhatsApp Green Tick Verification Process
Once you meet all the requirements, you can apply for an Official Business Account (OBA) through WhatsApp Business Manager.
Login to WhatsApp Manager

Click on "Account Tools" on the left sidebar

Choose your phone number and click on "Profile"

Submit a request for an Official Business Account (Green tick for WhatsApp Business

API)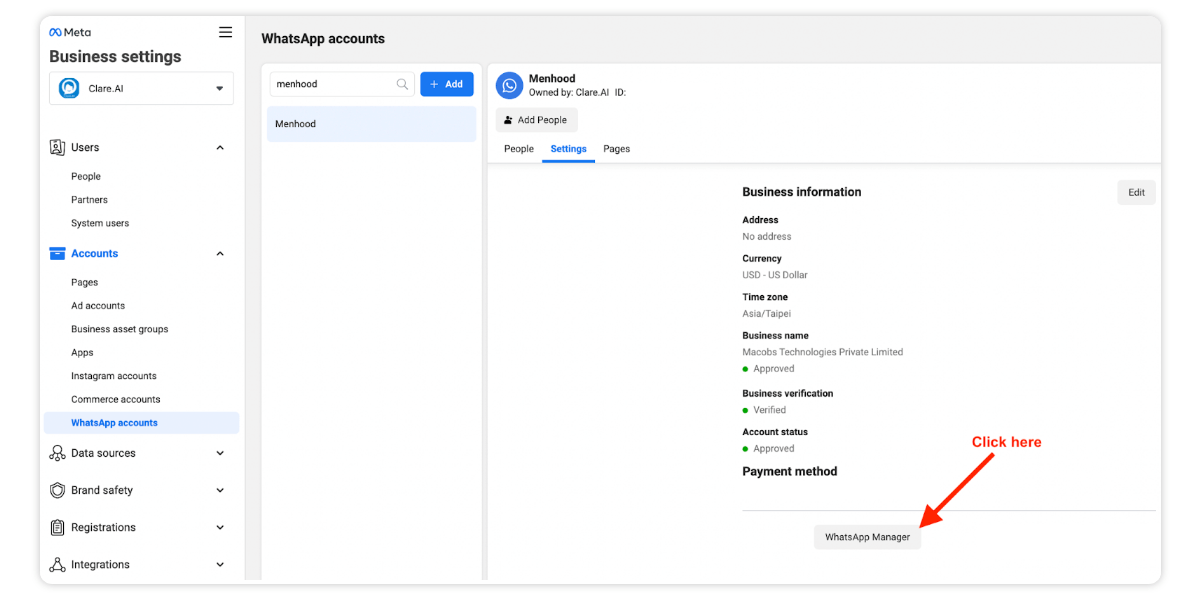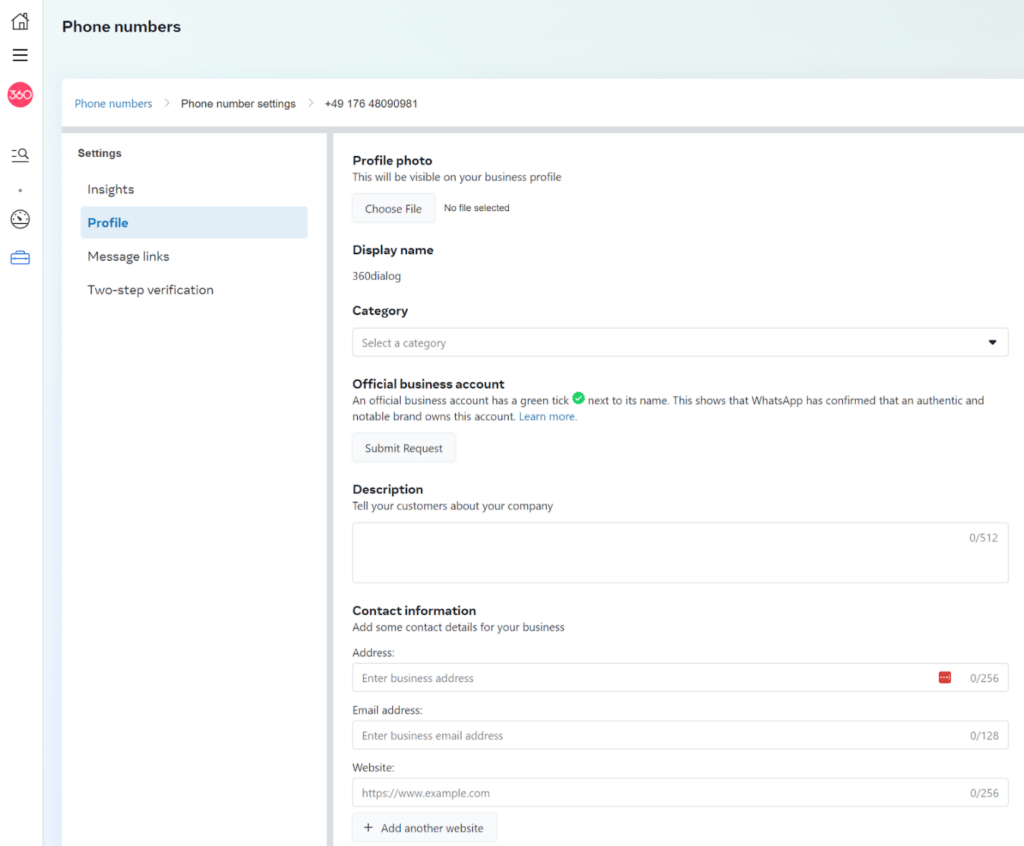 Fill out all the required information carefully before clicking "Submit Request." If your request for verification gets rejected, you will have to wait 30 days before attempting to apply again. 
Important Note: Once you get a WhatsApp green badge, you won't be able to change the display name without re-applying. Choose your display name with care before starting the application process.
The average response rate for getting a response from WhatsApp is 2-4 business days. You can check the status of your application on the "Direct Support" tab in Meta Business Manager.
You can boost your chances of getting a WhatsApp Green Tick Verification by creating an official website and email address, running Click-to-WhatsApp ad campaigns, maintaining a high-quality rating for your WhatsApp phone number, and raising your brand awareness.
Conclusion
In the intricate landscape of the business ecosystem, WhatsApp has emerged as a powerful tool for enterprises across the globe, especially in regions like Egypt and the broader MENA region. This platform allows businesses to connect with their customers on a more personal, accessible level, enhancing their operations and customer relations.
Throughout this blog, we have delved into the manifold benefits of WhatsApp Business, from its user-friendly features such as business profiles, catalogs, and quick replies to its dual models tailored for businesses of different sizes. Whether you opt for the app or the platform, WhatsApp Business proves to be more than a messaging channel. It's a comprehensive tool for customer interaction, transaction management, and data analytics.
In conclusion, WhatsApp Business is a hidden gem with immense potential in the business ecosystem. It's a tool that, when used correctly, can offer remarkable benefits. For businesses looking to thrive in the digital world, WhatsApp Business could be a vital part of your success story.
But the potential of WhatsApp Business extends beyond what's outlined here.
The tool's effectiveness depends on the expertise of the person using it. That's where NAOS Digital steps in. With our deep-seated understanding of the digital landscape and our knack for leveraging technological tools, we can help you navigate WhatsApp Business to its fullest potential, allowing you to connect with your customers in meaningful ways.
Are you interested in exploring the potential of WhatsApp Business for your enterprise? Contact NAOS Digital today. Our team of experts is ready to guide you in developing this tool, amplifying your reach, and optimizing your customer interactions.
We look forward to assisting you in your digital journey!