Outsourcing HR functions is a strong trend as businesses become increasingly specialized and more complex. As a result, no single company, large or small, can accomplish it all. Outsourcing has become a widespread answer to this situation. But when discussing outsourcing, we first think about support functions such as customer service, logistics, or IT project development.
Many HR managers previously assumed (wrongly?) that payroll management, employee benefits, workers' compensation, or employee relations were part of the core business. But recent factors such as the covid-19 epidemic with lockdowns and quarantines forced us to change several aspects of people management. More and more HR managers realize that outsourcing HR functions work and can be a powerful growth driver for the company. In 2021, the global Human Resource Outsourcing Market already represented 10.9 bn USD. It was expected to grow +5.4% in 2022 – Human Resource Outsourcing Market by Service and Geography – Forecast and Analysis 2022-2026.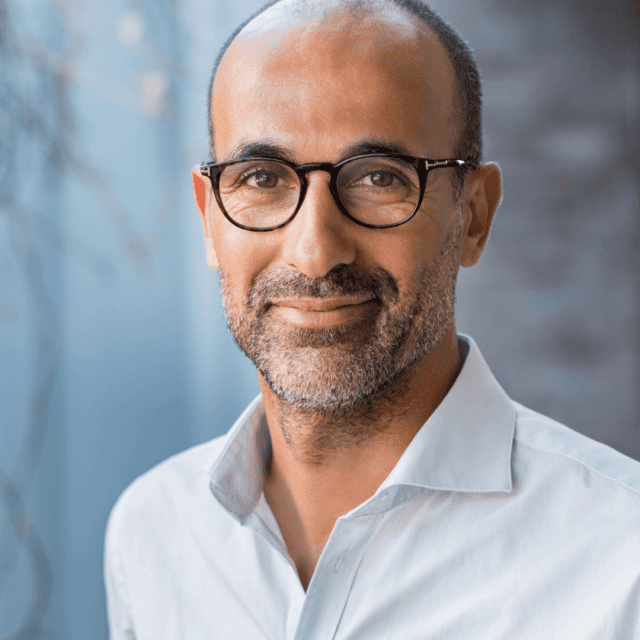 This blog will explain why your company should seriously start thinking about Human Resources Outsourcing.
There are numerous reasons why businesses decide to outsource HR services functions. Depending on where the company is in its development, there could be a variety of causes. It could be a mix of talent, cost, capacity, and time to market. But when done correctly, outsourcing can help businesses become more efficient.
Top 10 Reasons to Outsource HR functions
Discover here the main reasons why businesses choose Human Resources Outsourcing from NAOS solutions:
1. Lower your HR expenses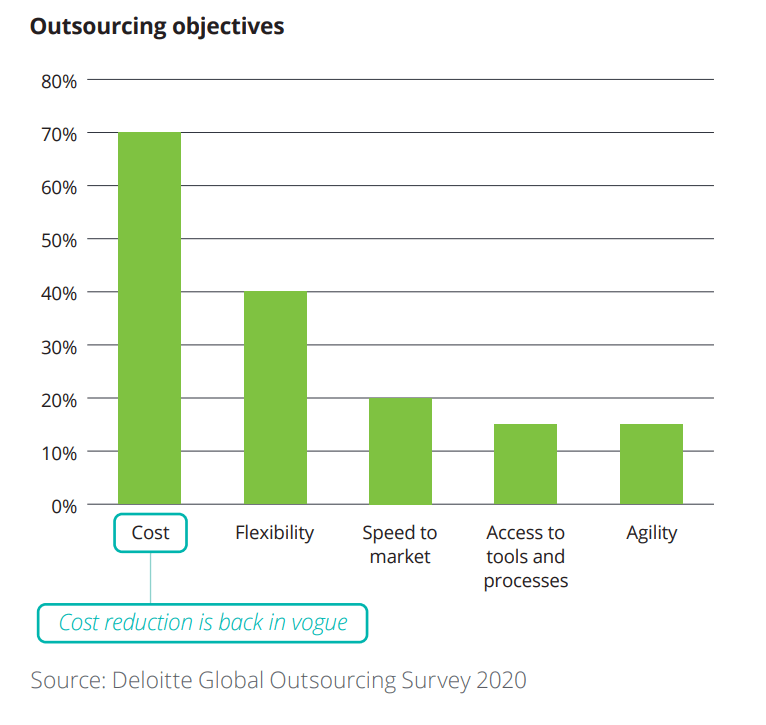 An HR department has the specificity to be the heart of a company, it does not generate income, yet it consumes significant business resources. Outsourcing some HR functions or tasks will lower the total expenses of the department. Companies that hire Professional Employer Organizations (PEO) can cut costs by outsourcing HR functions like hiring, recruiting, compliance, and managing employee claims. A study by NAPEO found that the average cost savings from hiring a PEO can lead to a 27.2% ROI.
On the contrary, permanently hiring a whole staff of HR professionals will increase your office expenses, pay costs, taxes, benefits, and so on. Hence, outsourcing HR activities will allow you to transform part of the fixed costs of your HR department into variable costs.
2. Focus on the core business
The second most common reason businesses outsource is to free up time to focus on crucial company procedures. As a result, the HR department can direct their scope to work on what matters inside their organization, such as enhancing employer branding or creating great working conditions.
3. Improve the service
Outsourcing can enhance the quality of service. A non-core business activity handled by an external company with vast expertise and size leverage frequently results in better service.
According to the 2019 NAPEO study, Professional Employer Organization (PEO) clients declare having significantly higher employee satisfaction as well as lower rates of employee turnover. New PEO clients often add various new employee benefits, such as life insurance, retirement plans, and health benefits. In brief, outsourcing HR activities can improve your ability to attract, motivate, and retain employees.
4. Gain access to a pool of talents and skills
Recruitment and staffing agencies have invested in tools and dedicated years to patiently building communities and trusting bonds with qualified candidates. Those pools of talents are one of their main assets, and you can save weeks of candidate sourcing.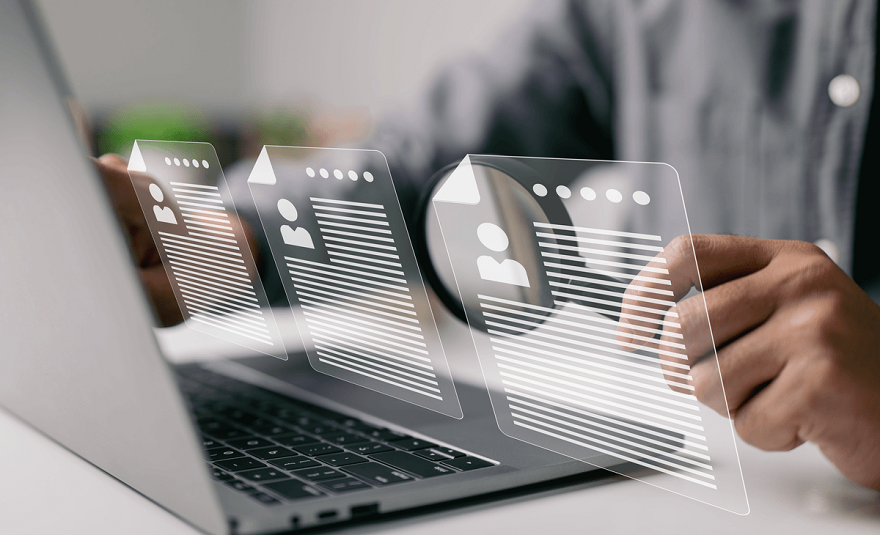 5. Ensure compliance with the Egyptian Labor Law
Outsourcing the contractual relationship with employees will lead to significantly fewer concerns about employee challenges. Your provider of HR outsourced services is the one organization that will ensure that they are 100% compliant with the Egyptian Labor Law.
6. Mitigate risks
Another important reason why businesses opt to outsource is risk management. Employment-related litigation is one of the fastest-growing HR expenses (apart from health benefits). A company can rely on its outsourcer to comply with the law and mitigate lawsuits' risks. The risks cannot be 100% avoided since your organization must also implement processes to ensure employees feel like their complaints and feedback are heard and taken seriously.
7. Free up internal resources and save time
Many professionals go into HR out of a passion for people, and as an HR manager, you find yourself managing a considerable amount of obligations and administrative paperwork. Most of those highly time-consuming HR tasks are outsourceable, such as employee remuneration, the declaration to Social, and other administrative tasks. You will finally allow your department to focus on its high-added-value duties and what is important: the people.
8. Be more efficient
Companies can spend weeks, if not months, seeking personnel for a specific department or project. But they also can jump right to the finish line when developing a department by simply outsourcing HR services. For example, if your retail company is launching a new shop in another state, your HR outsourcer will source, recruit, and onboard the required employees to staff your new location. This allows you to concentrate on your current business at your current location.
9. Gain flexibility
Companies must constantly expand or downsize in today's volatile global economy. It is not always achievable given the labor rules since employee lawsuits are at an all-time high. Outsourcing removes such risk, allowing businesses to respond more rapidly to rising or falling demand.
10. Digitalize your HR department faster and at a better cost
The complications in the management of huge volumes of workforce data are increasing. Proactive recruitment and the wide-ranging use of big data and social media are gaining momentum in the human resource outsourcing industry as they required an important investment in tools.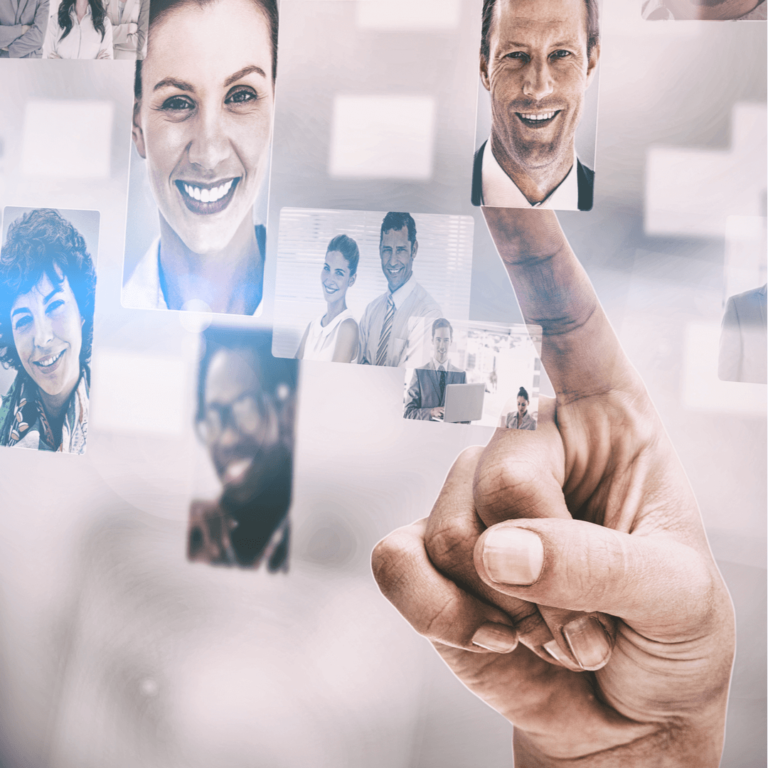 What HR functions to outsource?
What HR functions for outsourcing do we offer in NOS Solutions
Recruitment is undoubtedly one of the most time-consuming and expensive HR activities. It is the most commonly outsourced HR function. You can find many recruitment agencies with an excellent reputation in the Egyptian market.
The outsourcing of payroll management can also result in a frictionless process. External experts can calculate the staff pay slips according to their KPIs and attendance. They can also include Medical insurance, the creation of employees' bank accounts, and monthly transfers. Already 15% of organizations with less than 2,500 staff outsource their payroll in a 2019 global survey (Statista).
The training of employees is a powerful tool to make them gain efficiency and motivation. As an HR Director, you can call external professionals to train newly hired employees for onboarding, prepare new projects kick-off, or just for continuous learning.
The insourcing of staff should be better known. It combines all the services mentioned before. External professionals will manage the relationship with your employees from recruitment until the termination of the contract.
Example of a Large Corporation Outsourcing: Alibaba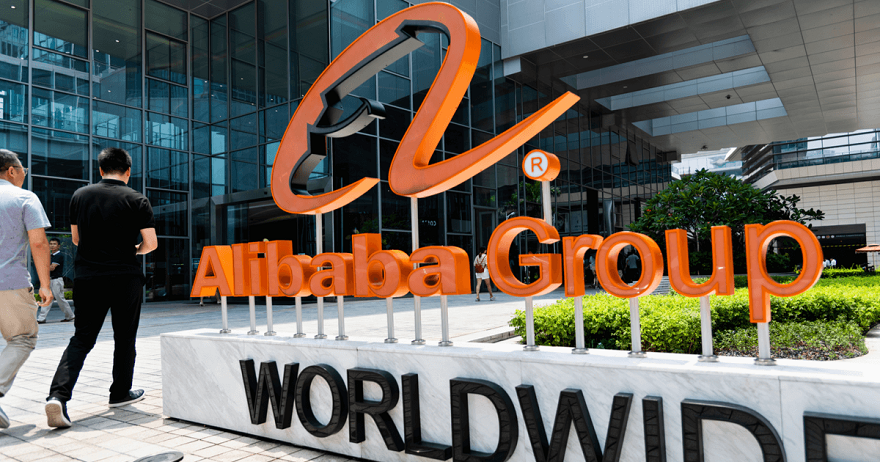 Most businesses in developed countries outsource HR functions for financial reasons to lower-cost countries such as India, China, and the Far East. Nevertheless, the paradigm changes when the company is based in that same region.
Let's see the example of Alibaba, the eCommerce giant that heavily uses outsourcing HR services. The Chinese company recognized that, while local manufacturing and resource costs could be kept low, the talents required for growth were unavailable at scale in their location.
With this in mind, Alibaba began seeking partners and outsourcers early in their development across various initiatives and found many of the capabilities they required in other countries.
Alibaba's main reason for outsourcing HR functions is to gain access to an international pool of talents and skills. Knowing they needed more talents than their region could provide, Alibaba discovered and hired resources elsewhere capable of completing the jobs.
CONCLUSION
The topic of whether or not your company should outsource HR functions is almost not a question anymore. Any company that wants to compete on a regional or global scale must seek out the most cost-effective and beneficial tactics available, and outsourcing ranks high on that list. Regardless of their size, businesses can gain immediate and concrete benefits from outsourcing HR functions.
NAOS Solutions is an HR outsourcing expert operating for more than ten years in the Egyptian and European industries. It counts a fantastic portfolio of international brands among its clients. It is the trustable partner you are looking for for your needs to outsource HR functions.
Give us a call now to organize a free consultation. Our expert team can start assisting you right away!