We are thrilled to introduce our new corporate image.
When Nadine Barbier created NAOS Marketing 15 years ago, the company was a marketing consulting firm supported by a small call center to conduct in-house market surveys. Over the years, we have consistently worked to provide excellence and innovation in our services. Our commitment to quality has led us to grow steadily and diversify our service offerings.
Today, with NAOS Solutions our Cairo and Barcelona offices are staffed by over 1,300 professionals who serve clients throughout North America, Europe, and the Middle East.
Why did we feel the need to rebrand NAOS Marketing?
NAOS Marketing's brand name and image are associated with contact centers. We are proud of it because it is our primary activity, and we are experts at it! But this does not reflect the full range of our business services anymore.
To reflect how far we've come since launching in 2007, we have to add our Human Resources services and the Digital Creative Agency.
NAOS Marketing has transformed into NAOS Solutions.
Our rebranding reflects our commitment to providing high-quality services, and we hope you're as excited about the changes as we are! We're thrilled to announce that this new brand comes with a new name, logo, and brand!
We kept the best of NAOS and remixed the rest. NAOS refers to the core of the sacred temples in ancient Egypt (read What does NAOS mean?). We put our clients and their customers at the center of our organization. This is and will remain our guiding principle.
At NAOS, we help our clients solve a problem or deal with a challenging situation. Our teams are dedicated solutions finders and growth facilitators. We are NAOS Solutions! 
This fresh representation of our brand showcases its modern identity and recalls the history behind its name.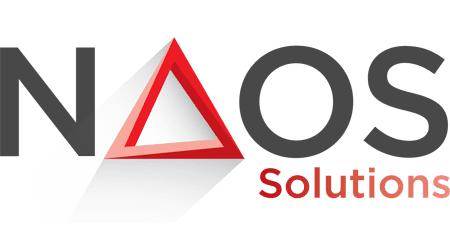 We have chosen a triangle to represent the "A" of NAOS. The triangle is a stylized nod to the pyramids. But we did not choose any triangle, the Penrose Triangle is a fascinating figure: it does not exist as a solid object. It can only be depicted in a perspective drawing. It is an impossible figure in which perspective is everything. As mentioned previously, we are Solutions Finders. We find a new perspective to propose workable solutions.
Discover our three business units
To organize and clarify our service offer, we have created three distinct brands, one for each pillar service. We hope this will contribute to a better understanding and readability of our service offerings.
Three brands under one roof – NAOS Solutions. We're offering all three services under one roof, but each now has its own identity within the larger company to reach its targets.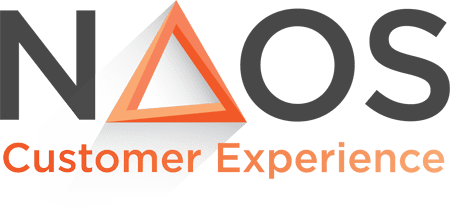 services encompass our contact center's activities: Live Chat Assistant, Customer Service, Technical Support, Telemarketing and Telesales, and Back Office outsourcing. Our goal is to deliver Superior CX.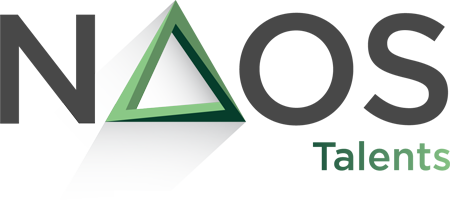 provides a full range of human resources services to assist companies in being more efficient and agile. This includes Recruitment & Headhunting, Corporate Training, Payroll and PEO services, and Business Incubator services. Because it's all about humans, we are HR partners in growth.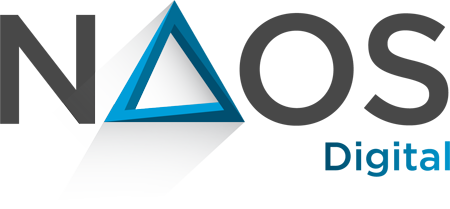 is a creative digital agency specializing in digital marketing, advertising, Social Media Management, Branding, and SEO, including web design and web development. We unlock your brand's digital potential.
We are proud to present our new brand identity and website!
All this new brand identity is allowed by our new website: www.naos-solutions.com
We have kept it simple, informative, and powerful to help our audiences navigate through it and find what they need. We invite candidates to our career page, and potential clients worldwide can learn more about who we are and how we can help them. It has never been so easy to contact us.
CONCLUSION
We are proud to present our new image in NAOS Solutions, and we hope you like it!
If you have any questions about rebranding, don't hesitate to contact us via email.